Do you have one of Bitsmith Media's DCP Exhibition Kits or USB Trailer Keys?
DCP Exhibition Kits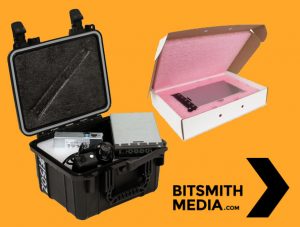 If you have one of our rental DCP Exhibition Kits and are unsure how to return it – just contact us and we'll arrange for it's pickup and return!
DCP Trailer USB Keys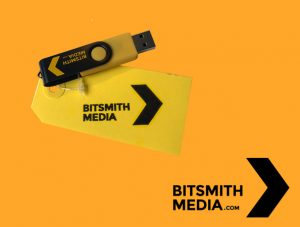 At the start of 2018 – we have a return rate on our DCP Keys of less than 3%.
Help us re-use our USB trailer keys, reduce the ecologic impact of "single-use" electronic devices, and keep harmful e-waste out of landfills! To encourage returns,  at the end of the year we will donate $3 to charity for every Bitsmith trailer USB key returned to us to Youth Mental Health Canada.
Keys can be returned inside *any* Bitsmith Media DCP kit – or can be mailed to our office address. If keys are returned to us by mail we will *double* the value of any return postage and add it to our charity donation.
Thank you for helping us, helping charity, and helping the environment!